My research focuses on the archaeology of the Bronze Age in the Near East and Eastern Mediterranean. I am particularly interested in the interaction between the regions of the eastern Mediterranean, religion, gender and human-animal relations in the past and our modern interpretations of these. Since my PhD, I have continued to develop the theme of sacrifice, both human and animal (including a broader study of human sacrifice in different parts of the world throughout history). I believe that a holistic and interdisciplinary approaches can greatly enrich our understanding of the past, and I work with a variety of materials, including ceramics, glyptics, figurines, faunal remains and textual sources.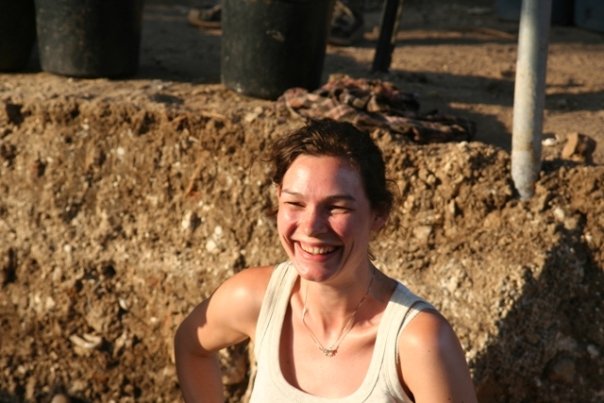 Most recently, my Marie Sklodowska-Curie project based at the University of Cambridge combines my interest in human-animal relations with a lifelong personal engagement with all things equestrian. The Spirited Horse: Human-equid relations in the Bronze Age Near East investigates human-animal relations in the ancient Near East, with equids (horses, donkeys and horse-donkey hybrids) as the main focus, and with an understanding of animals as social actors.
The data used includes the material culture of the Bronze Age Near East in the form of archaeological contexts with equid remains (burials, sacred space, settlements and other contexts), supplemented by iconography, textual references and finds associated with equids, such as chariots and harnesses. The project explores how humans encounter and interact with other animals, and how those animals in turn interacts with humans, with broader implications for human involvement with their environment, both today and in the past. Tell Mozan is especially relevant for this project given the many equid-related finds from the site, as has also been shown in detail by
Rick Hauser's
study of the animal figurines sulle statuette animali.



I joined the Tell Mozan team in 2011. My main work on the project includes:
- The digital CERAMICS book with Marilyn Kelly-Buccellati and Cautlin Chaves-Yates, where we have carefully reviewed and updated the typological sequence. With Giorgio Buccellati and Bernardo Forni, we have also developed programmes to run the data and statistical analysis. This work has further included reviewing and incorporating ceramic assemblages from various unit books (A16, J1, J2, J3, OH2 especially). The book is now available on the urkesh.org website. We have also begun preliminary work on the GLYPTICS book.
- Updating and formatting the e-Library resources (Section Editor 2012-2017). The e-Library is a comprehensive record of publications and other types of dissemination related to Tell Mozan/Urkesh, along with relevant related publications. Most have been made freely available for download as pdf files.
- Creation and updating of video clips, with Rick Hauser (Section Editor). A selection of video and film clips illustrate various aspects of ancient Urkesh and the modern excavations at the site.
- Associate Editor on the companion website A Critique of Archaeological Reason. This website presents the theoretical and methodological background to the project, and is a companion to the printed monograph by Giorgio Buccellati. It is an extensive resource on theory and archaeology, including a large bibliography (with critical summaries), excerpts, reviews and thematic digital excursuses.
Beside the digital contributions, I have published journal articles and book chapters that include analysis and interpretation of material from Tell Mozan:
Recht, L. 2019. "Animals as social actors: Cases of equid resistance in the ancient Near East",
Cambridge Archaeological Journal
, 1-14.
Recht, L. 2018. "'Asses were buried with him': Equids as markers of sacred space in the third and second millennia BC in the Eastern Mediterranean", in Louis Nebelsick et al. (eds.),
Sacred space: Contributions to the archaeology of belief
, 65-94.
Recht, L. 2015. "Identifying sacrifice in Bronze Age Near Eastern iconography", in Nicola Laneri (ed),
Defining the Sacred
, 24-37.
Recht, L. 2014. "Tell Mozan Ceramics: Munsell Colours",
Frankfurter elektronische Rundschau zur Altertumskunde
, August 2014, 12-46.
Recht, L. 2014. "Perfume, women and the Underworld in Urkesh: exploring female roles through aromatic substances in the Bronze Age Near East",
Journal of Intercultural and Interdisciplinary Archaeology
2014/1, 11-24.