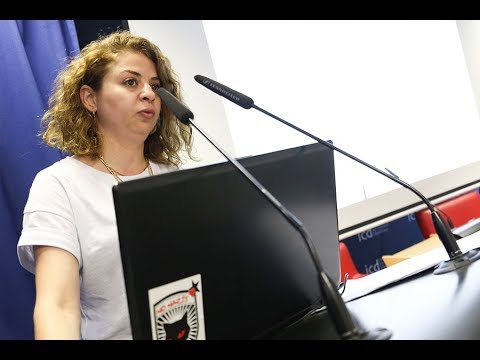 Yara Moualla has a MA Degree in Art and Archaeology from the Lebanese University of Beirut, and another MA degree in Cultural Heritage for development from the University of Turin, Italy in collaboration with the UNESCO World Heritage Center.
She was the Arts project manager at the British Council in the United Arab Emirates in 2008. In 2009 she returned to Syria, where she worked together with Civil Society to contribute to the shifting of the National agenda towards the aware use of culture as a pillar for the country's future development.

She is part of the UNESCO expert pools and the Syria Trust for development, contributing to the evaluation of the nomination of intangible cultural heritage at the UNESCO 2003 convention.
Moualla lives in Berlin and is currently writing her PhD Dissertation at the University of the West of Scotland in collaboration with Institute of Cultural Diplomacy, Berlin; in her work, she examines the soft power of cultural heritage through the theory of change, with a special focus on the Syrian context.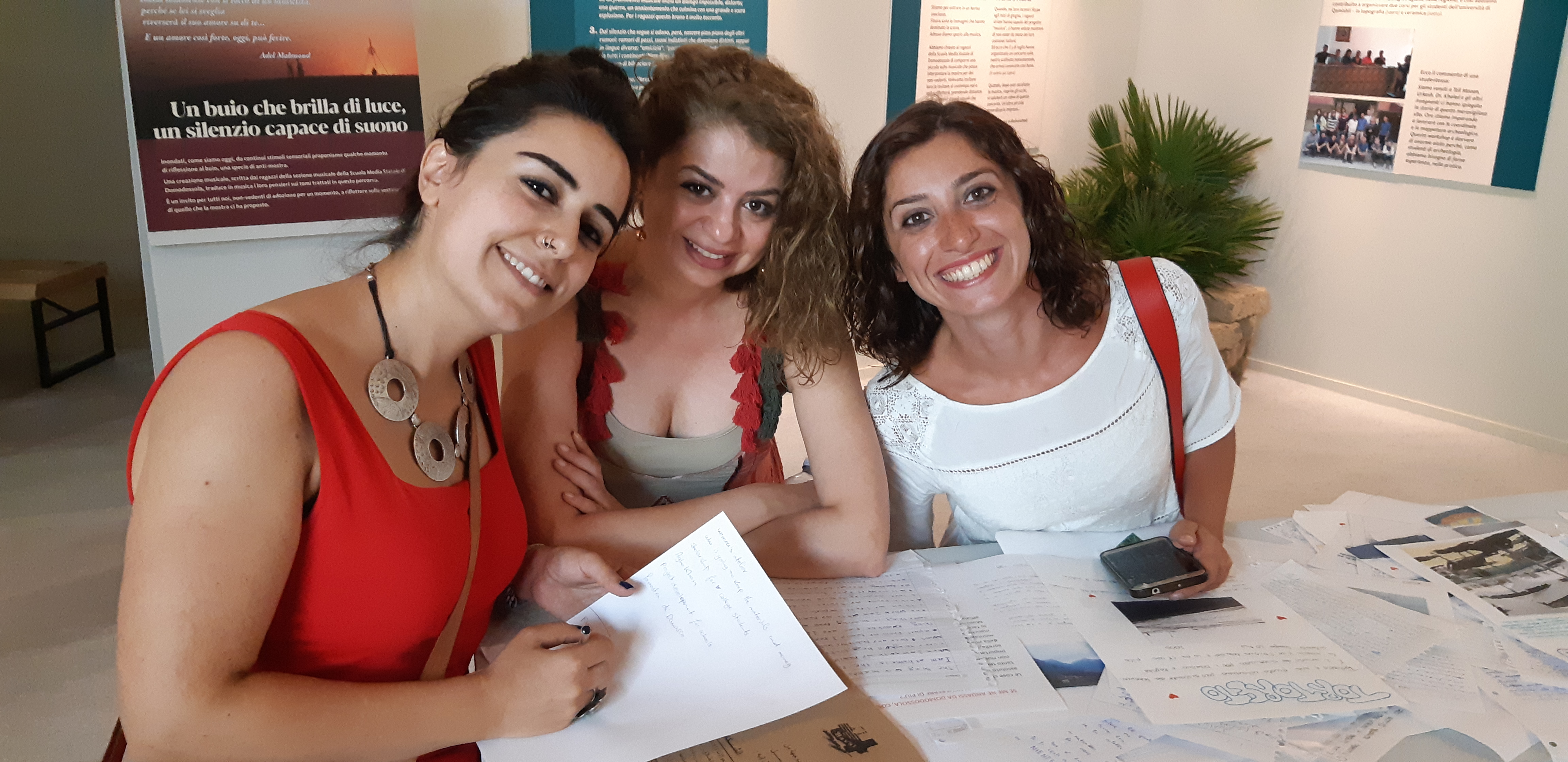 Yara Moualla (center) with Yasmine Mahmoud (left) and Hiba Qassar (right)
at the Exhibition in Rimini 'Millennia for Today', 2018.