At AVASA, we firmly believe in the educational value of history: it is through history that people can enrich themselves and grow inwardly. For this reason, we consider it even more significant to spread the interest in history in the younger generations.
If everyone's identity depends on the cultural context in which one grew up, teaching and transmitting this context means shaping adults who will be more aware of themselves. The young generations, with their thirst for knowledge and learning, are just waiting to have the necessary tools so as to become aware citizens of the world.
History, and together with it also archaeology that helps to reveal it, sheds light on the past, contributes to the understanding of the present and illuminates the future. And we try, as much we can, to help these children to build their own bright future.

During the excavations, many children came to the excavation.
And we went to their classes.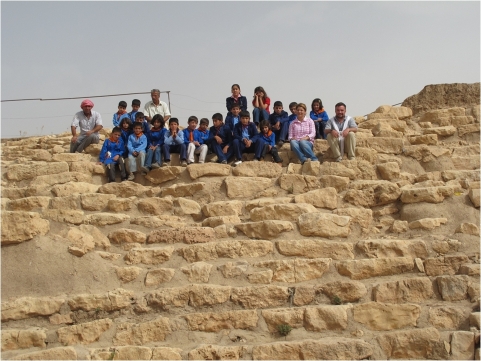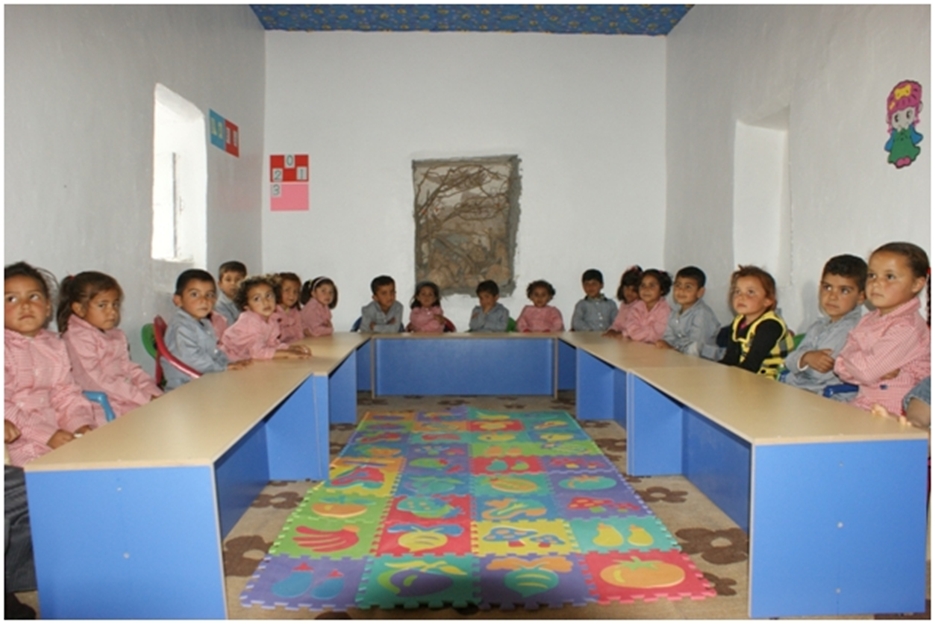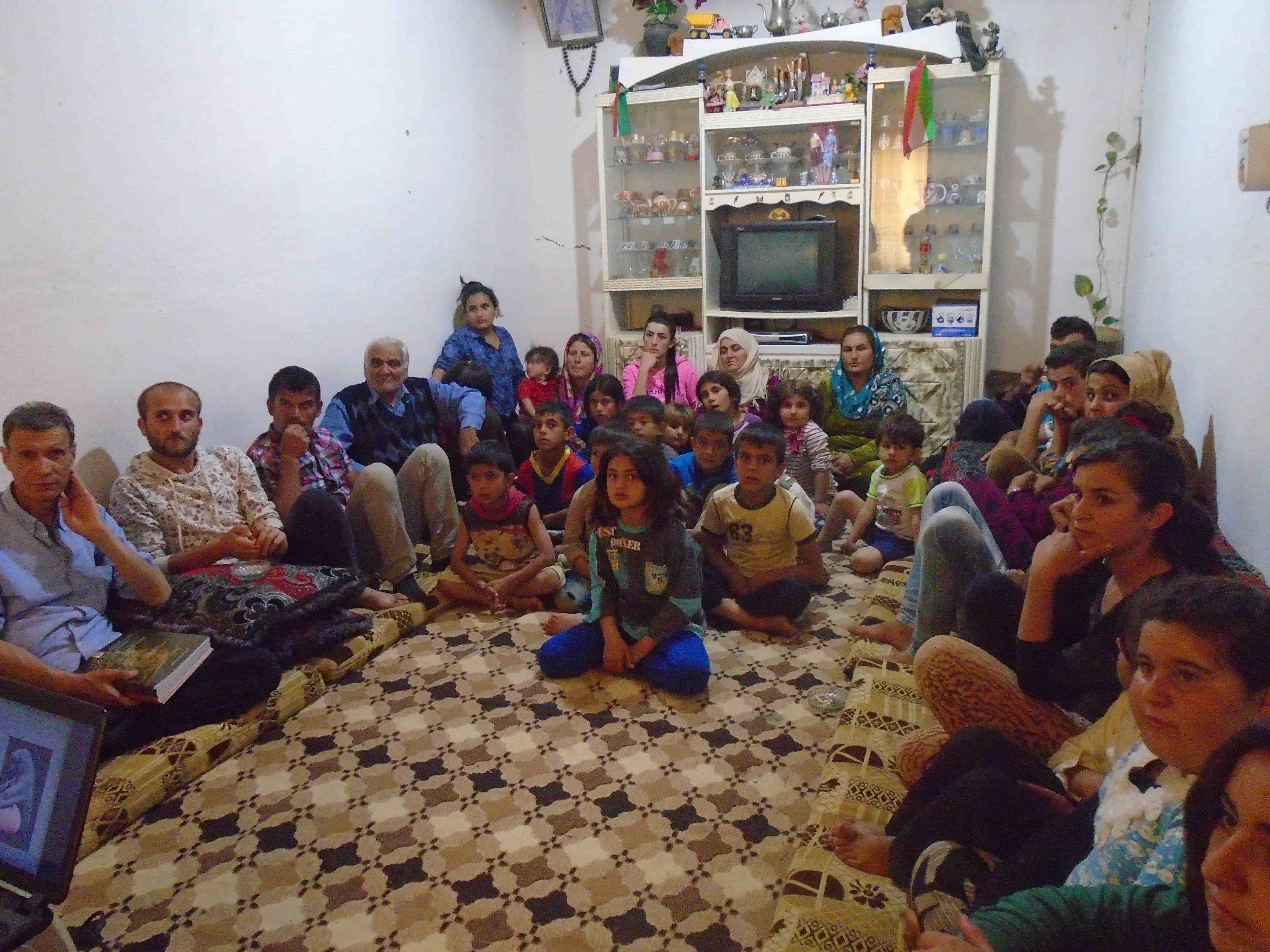 During these years of war, we are still doing everything we can to reach them. And we do it by telling them from where they come from, who their ancestors are.
Here they are, together with their fathers and mothers: no longer in their classrooms, sitting together in the benches with their aprons – but with their legs crossed, sitting on a simple carpet, and yet with the same attentive eyes.
These are the images we receive from the numerous villages reached by our
awareness campaign
: thanks to these meetings, our story about the ancient history of Tell Mozan continues...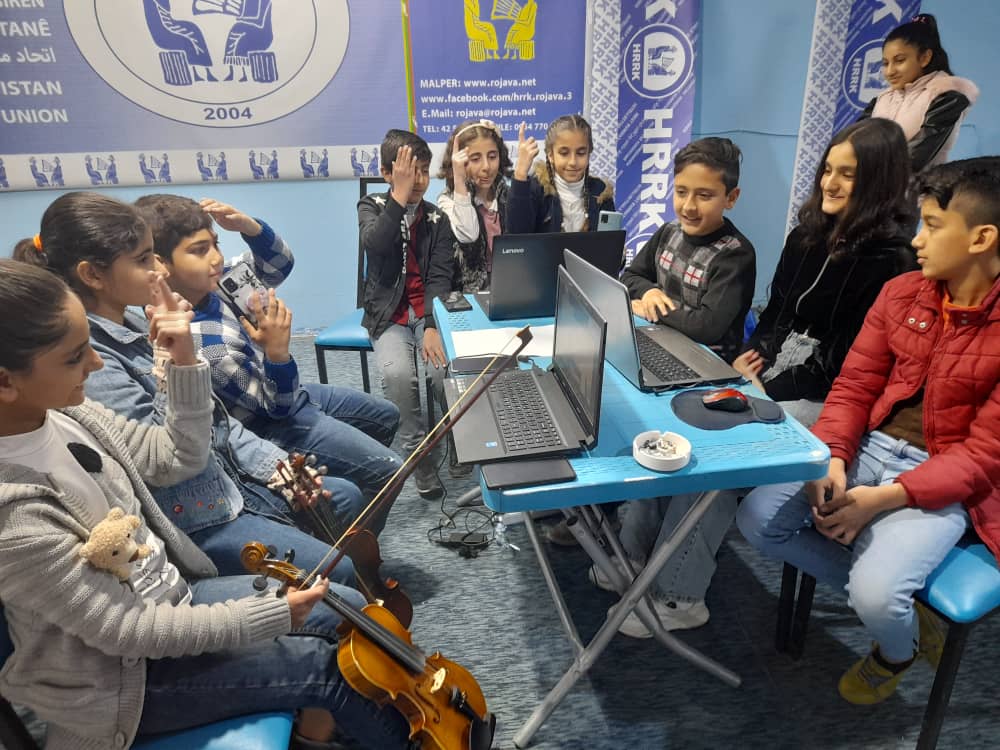 On Saturday, March 26, 2022, we organized a meeting between the American students from Palm Springs (fourth grade) and the Syrian students from Qamishli (sixth grade). The meeting started with a presentation by the American students in which they talked about their culture in general and what does it mean to them to be American. Then, the Syrian students presented the history of Urkesh. After that, Syrian and American participants exchanged questions regarding each other's culture, life, interests, etc. The meeting was full of passion and curiosity with questions about each country and participants enjoyed presenting their culture using music and other artistic forms.
Further information about this event can be found
here
.