During the academic year 2019/2020, the School Project acquired a new face: the success of the first year of the program, in fact, prompted us to broaden our horizons while maintaining our main purpose of bringing together students from different backgrounds who, through a personal and direct exchange, are encouraged to reflect on their heritage, the past, and the points of contact that unite them with peers living in different parts of the world.

Thanks to the collaboration with the Steinmetz Family Foundation, we had the opportunity to open the School Project to the Greek city of Corinth, famous for its archaeological site. For several years now, the Foundation has been developing a pioneering educational program that revolves around the excavations carried out in Corinth - an educational program that in many ways resembles what we began to do in 2017, involving Syrian and Italian schools around the site of ancient Urkesh.

| | | |
| --- | --- | --- |
| | | Thanks to the collaboration with Eleni Gizas, a Greek colleague working with the Steinmetz Foundation in Corinth, we offered a second class at the "Antonio Rosmini" High School of Human Sciences in Domodossola the possibility to create "virtual trips" to the Greek site through Skype conversations. Ever since October 2019, the students prepared themselves together with their professors, listening to lessons in Italian and English on the history of Corinth and the mythology linked to the ancient city. Then, in the following months of November and December students were able to listen to Eleni's lectures live from Greece, on the different archaeological phases of Corinth. |
The enthusiasm and involvement shown in class by the students led the Italian professors to decide to undertake a twinning activity with a Greek high school located in the modern city of Corinth, the "Homo Educandus" High School.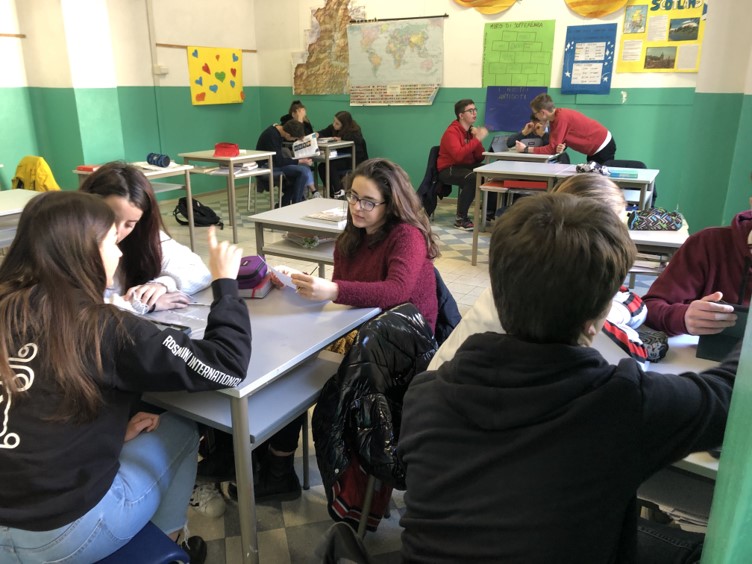 In the initial phase of the project, the exchange is taking place on the virtual platform offered by the E-Twinning website: each class prepared a video presentation in English and then shared it with their peers online. Subsequently, students started to reflect together with their educators, and to confront themselves through the platform, on the existence of archaeological sites in Italy (in particular in Ossola) and Greece that can provide evidence of contacts and elements common to both cultures.


Certain that this experience will enrich all those who are involved in it, we are waiting to hear the students' voices to know how reflecting on the past has led them to better know their peers' present, and to imagine a future in which Italy and Greece are even closer!