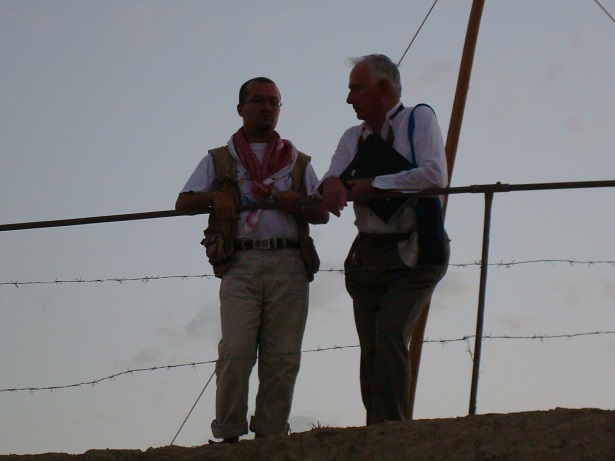 In the field, Dr Abdel Ghafour has been affiliated with several archaeological missions in Syria, among them Tell Mozan/ancient Urkesh where from 1995 until the present he has supported research initiatives as a photographer, conservator, and project coordinator. From 1999 until 2010 he has served as chief conservator at Tell Qarqur and from 2006 until 2010 he worked as an on-site field director for the Syrian mission at Tell Halaf.
Internationally he has participated in several Euromed Heritage projects and has served as a Local Coordinator for the Museum With No Frontiers Organization representing Syria from 2004 until 2006.
Dr Abdel Ghafour is the founder of ArchaeologyIN - the Archaeology Information Network which covers nine countries, first established in 2011 as the Archaeology in Syria social media network, which aims to use a variety of social media platforms in order to raise cultural heritage awareness. This initiative connects those who are involved or interested in disseminating multidisciplinary knowledge through information gained in archaeological excavation and research worldwide and in the Middle East in particular.