An exhibit named "The Millennia for Today. Archaeology Against War: Yesterday's Urkesh in Today's Syria", opened on May 18, 2019 during the Cotsen Institute of Archaeology Open House at the Millennial celebration of the University of California, Los Angeles (UCLA). The Open House was visited by about five hundred people during the four hours that the exhibit was open on that day and the exhibit will continue to be open indefinitely in Fowler Hall where the Institute is located. Bookmarks and greeting cards were handed out to each visitor.

The Exhibit
The exhibit is divided into three spaces, and the visitors were led through them by five docents who explained the panels and gave details about the project as a whole: Jill Silton (Independent Researcher), Kellie Roddy and Rachel Wood (graduate students in the Cotsen Institute of Archaeology) and Rheanna Brown, Nacha Promsatian, Carine Tamamian (undergraduate UCLA students working on our project in the Mesopotamian Lab). Giorgio Buccellati and Rachel Wood alternated in the final room, explaining the musical piece that concluded the tour.

| | |
| --- | --- |
| the preparation of the exhibit | bookmarks distributed to the visitors |
The first room is the one where the Mesopotamian Lab of the Institute is housed. The panels describe the archaeology at the site, under these headings: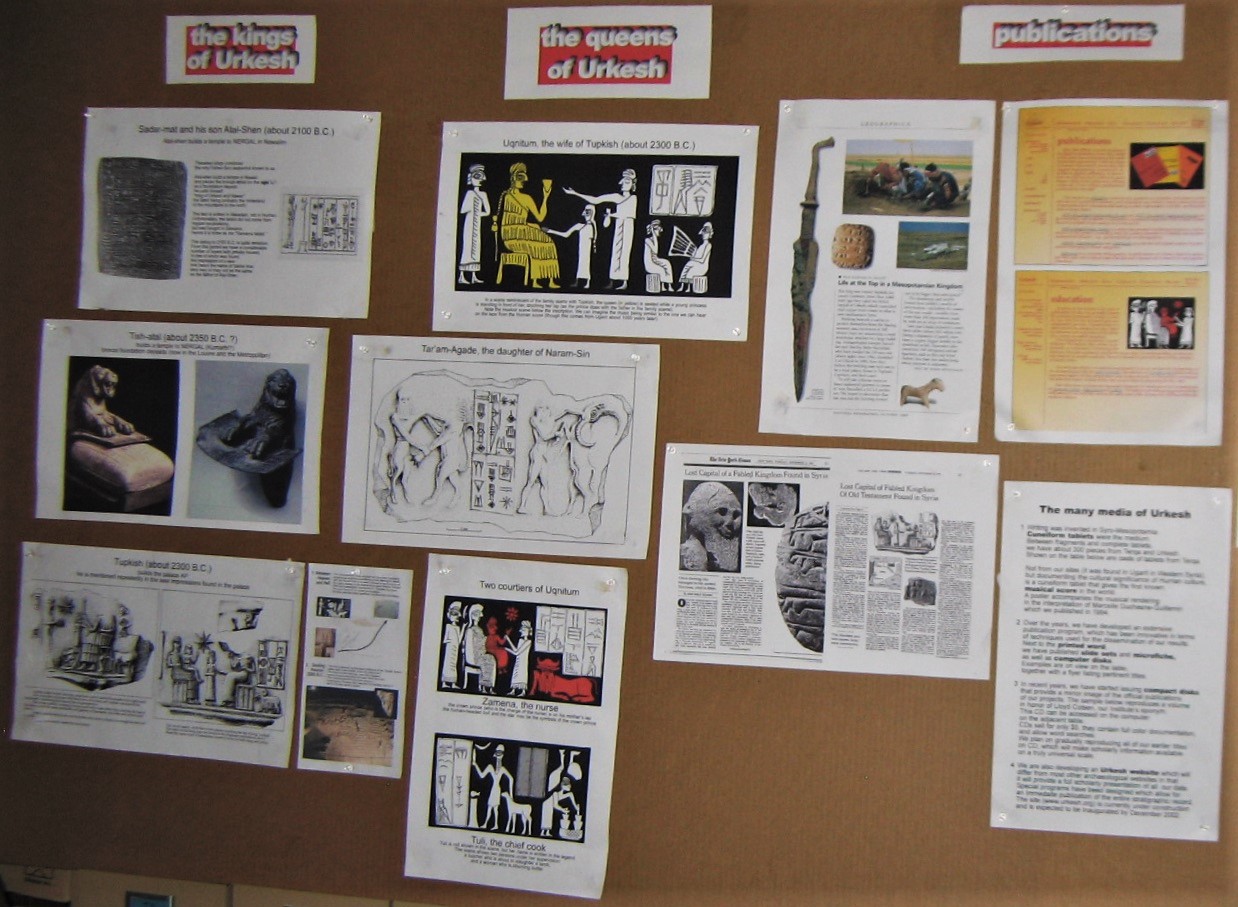 History and geography
The royal palace
The kings and the queens of Urkesh
Publications
Early exploration and visitors to the site
From there, the visitors were led through a hallway where twenty-four panels describe the 'Urkesh beyond Urkesh' project. The first group of four panels gives the title and a brief description of the project, along with a list of all the founders, highlighting especially Cariplo and AVSI, and also the contribution of UCLA and in particular of the Cotsen Institute of Archaeology.

Four sections with four panels each followed:
A dead city, yet alive. Conservation and tourism in time of war
The yesterday of today. Fruition and sustainability
Urkesh speaks Syrian. The exhibits
Archaeology for a young future. Education ad sharing.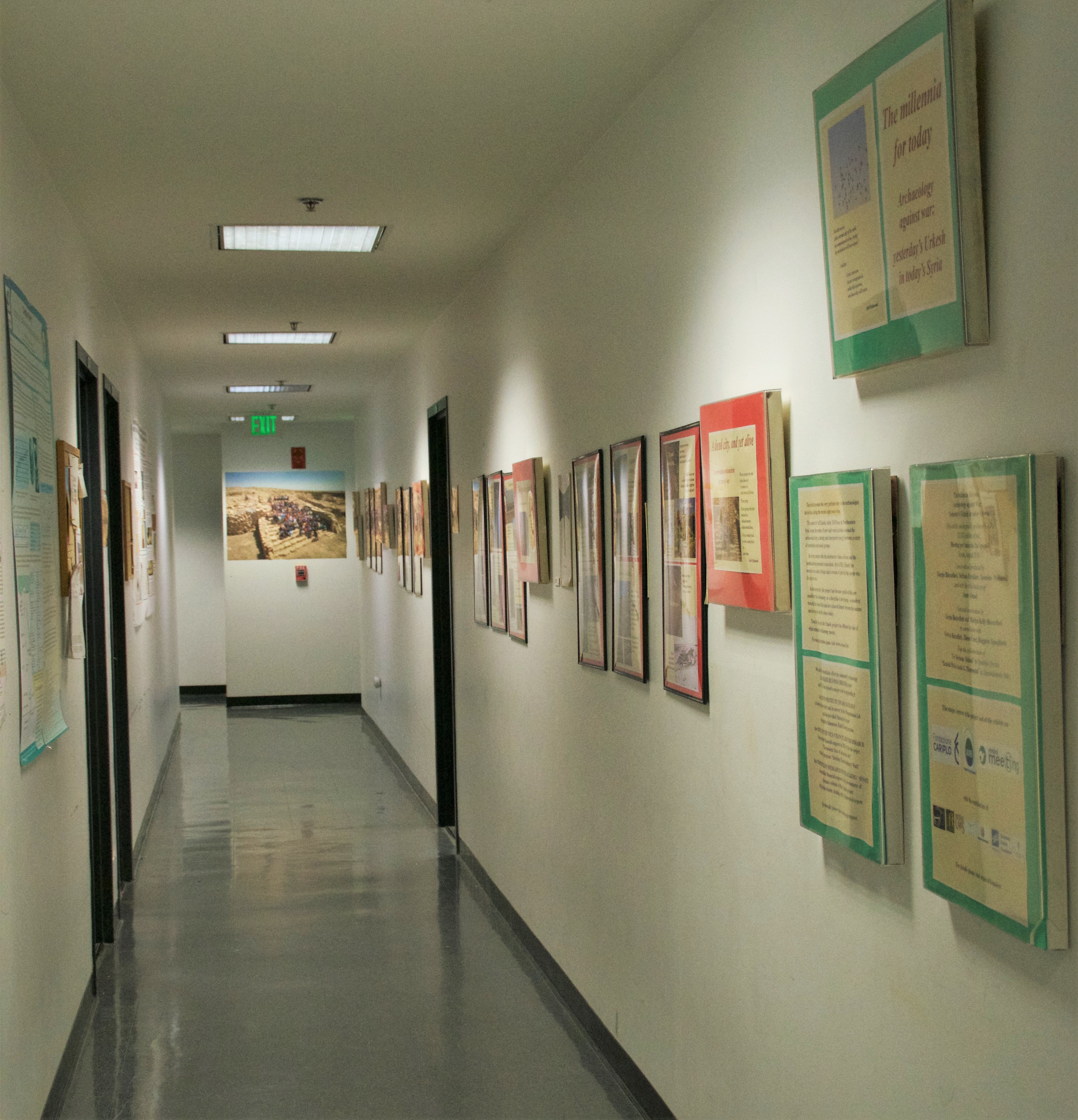 Three smaller panels divided the sections from one another, and at the end two panels explained about the monumental temple staircase: the iconic picture that is on the cover of the
catalog
appears in a separate very large panel at the end of the hallway.

The concluding moment was in a darkened room, where the eight minute video with the musical piece composed by the students of the Floreanini middle school in Domodossola was heard, followed by the video of the Rojava orchestra young musicians playing two movements of the Merle Isaac Gypsy Overture on the monumental staircase. It was a moving experience for all visitors, some of whom came back with friends for a second session.


All the panels are available at this link.

The video shown in the last room of the exhibit can be found on our website at this link.